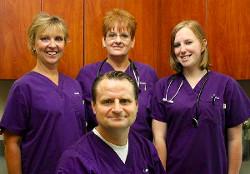 Hours:

Monday-Thursday: 8:30 AM - 4:30 PM
Friday: 9:00 AM - 12:00 PM
Saturday/Sunday: Closed, for emergencies see below

Appointments:
Appointments are mandatory. 'Walk-in' patients will not be seen.
Please call 732.651.0005 to schedule an appointment.
Every effort will be made for you to be seen within 2 weeks of your request for an appointment.
Cancellations must be done within 24 hours of the appointment.
Patients are responsible for obtaining any necessary referrals or authorizations by their insurance.
To facilitate your care, please bring any past records, especially operative reports and urodynamic studies that may have been performed by other health care providers.
Please refer to our Billing & Insurance Policies prior to your initial appointment. You will be required to sign a form acknowledging that you understand and agree to be compliant with these policies.
Emergencies:
For any emergency during office hours, please call 732.651.0005 and every effort will be made to see you immediately.
For emergencies after office hours or on weekends, please call Dr. Mokrzycki's answering service at 732.651.0005. He will contact you as soon as possible.
If you are unable to reach Dr. Mokrzycki, please go to your nearest emergency room to be evaluated.
Please note that the after hour/weekend answering service is for EMERGENCIES ONLY! Please do not call this number to request lab results, refills, pathology reports or to discuss any non-emergent aspect of your care. The healthcare providers a UANJ will be happy to do this during regular office hours.